HOW TO IMPROVE YOUR LINGERIE STORE'S INSTAGRAM ON A BUDGET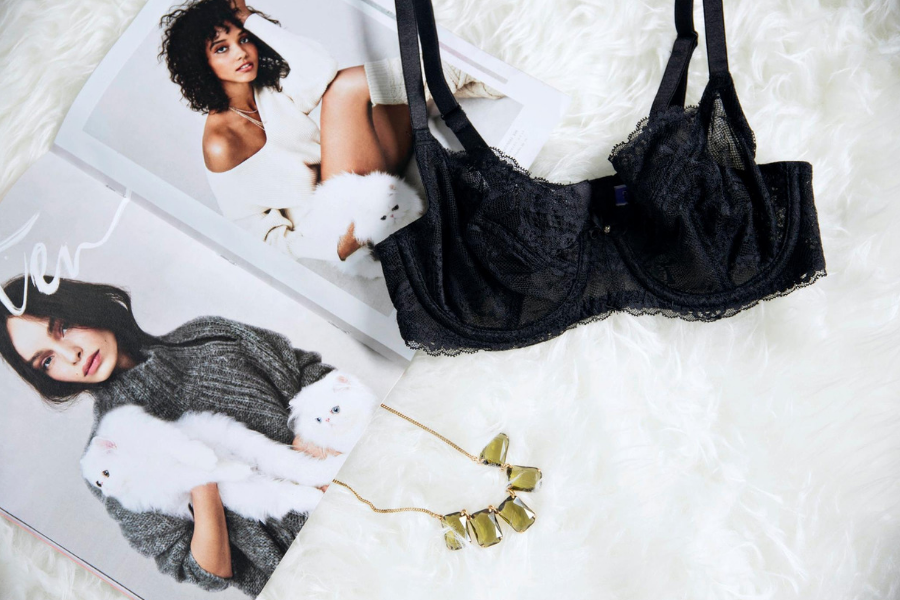 As a lingerie brand in 2019, Instagram is the place to be.
Over a billion accounts use the app every month – that's almost 1 in every 7 people worldwide! And over 80% of them use it to discover brands, research products, and make their minds up about whether to purchase.
Especially in today's social-media obsessed climate, don't be surprised if people run an Instagram search for your brand first, and Google for your website later. So it's essential to put thought into how you can make a good first impression. 
Unlike Facebook or Twitter, Instagram is all about visuals. But that doesn't mean you have to fork out for expensive photo shoots to create a stunning profile.
Here are some ways you can improve your brand's Instagram appearance without spending a thing:
UPGRADE YOUR IMAGES
You may have a great brand story and gorgeous bras, but if neither of these come across well in your photos, you're losing out on impressions.
Here are two ideas to take your images to the next level, no professional photography experience (or equipment) required:
Always use natural lighting
If you don't have access to professional studio lighting, natural daylight is the next best thing. Take photos outside or by a window, and avoid doing it early or late when it's not very bright. You might be surprised at just how much great lighting transforms an image, even if you're just using your phone camera to take the shot!
Get inspired by others' flatlays
No budget to hire a model? No problem. Flatlay-style images are incredibly popular on Instagram too. There's a bit of an art to arranging a good flatlay, but Instagram is full of inspiration. Just scroll through the hashtag #lingerieflatlay for ideas. Pick a background that is pretty but plain, so the product doesn't get lost against it, and then fill up the spaces with some colour-coordinated and on-brand props.
MAKE USE OF OTHER IMAGES TOO
Remember that you don't have to create every image that you share yourself. You want some original content, because after all, that is what will make your brand stand out.
But it's fine to work these other types of images into the mix too:
Incorporate stock imagery
Stock imagery isn't not all white backgrounds and over-exaggerated expressions. There are actually plenty of really great stock images around that can enhance your Instagram profile. Not every pictures needs to be of lingerie – you can also share things that will complement your brand aesthetic.
Reshare your customers' photos
There are lots of great reasons to share your customers' photos. But one of them is quite simply that it takes some of the pressure off of your team to always be coming up with eye-catching images. Just be sure to include appropriate credit – to the user, and also the photographer and other creatives if they're listed.
Use images from the brands you're selling
If you're a retailer selling lingerie by third-party brands, they've surely provided you with a whole bunch of professional images for your product pages. Why not make use of these on social media too? You could even ask the brands if they've got any more interesting, lookbook-style images that you can use too.
CREATE A COHESIVE GRID
Sometimes your Instagram images will be seen individually, as people scroll through their feeds. Other times, they'll be viewed collectively, when someone visits your profile. Think of your Instagram feed as a mood board for your brand – you want it to tell a story. Are you all about decadence and glamour? Cool minimalism? Vibrant colour and having fun? 
Whatever it is, it's important to pay attention to how each image looks alone and as part of your grid. An Instagram profile that appears carefully curated comes across as more professional.
Here are some tips to help you achieve that:
Pick a filter to stick to
Instagram offers you a range of filters that you can add to your images. When used with care, they can add that extra touch of polish. However, while it can be tempting to experiment with lots of filters, it's better to pick one or two and be consistent. 
Choose a colour scheme
A colour scheme has its pros and cons. It will limit what you can share, but is definitely one of the fastest ways to achieve a cohesive-looking set of images. Pick two or three colours (any more and the effect gets lost) and then simply select images which primarily use just those. Remember though that you don't need to stick to the same colours forever. Some brands share a few rows of images with one colour scheme, then move onto another.
Rearrange your layout
You can't shuffle images about once they've been published, but you can plan ahead. Aim to always know what your next 3-6 images are going to be. Create a collage so that you can actually see how they will look together. If you have very similar images, space them out so that your grid doesn't look repetitive.
Parfait.com