7 WAYS TO BUILD CONSUMER TRUST IN-STORE AND ONLINE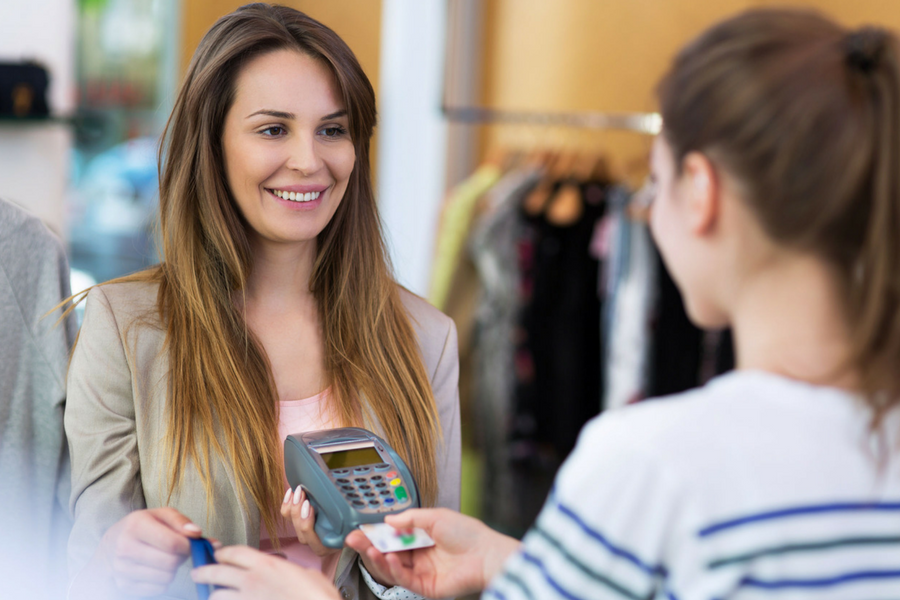 In retail, customer trust is everything. Doubly-so when it's intimate-wear that you're selling, and you're asking people to share information with you that they probably consider private, such as their bra size and lingerie preferences.
The simple fact of the matter is that people are far more likely to purchase from a business they trust, and this applies whether you're an online lingerie boutique or a brick-and-mortar one. Bras are rarely cheap, and often hard to find the perfect fit in. In order to make that investment, customers need to feel confident that what you're selling is worth the cost, and that you'll offer a solution if any issues crop up.
Increasing trust needn't be difficult though. Below are 7 ways to boost your credibility and, in turn, customer faith and loyalty to your brand.
1.  Be honest
For many boutiques, bra fittings are a key part of their business model – a way to attract new customers, and make more sales. However, it's important to be straight with your clients about whether a particular bra style or size is really going to work for them.
Stories abound online from disgruntled shoppers, claiming a boutique measured them incorrectly just to make a sale. If you don't stock a person's bra size, it's better to admit that and point them in the direction of a brand or retailer that does. In the long run, earning a reputation as the place to go for an excellent, no-tricks bra fitting will bring in far more custom than you are sending away.
2.  Have a clear return policy
Whether you're selling on- or offline, nothing makes a customer second-guess the investment they are about to make like an ambiguous or difficult returns process. And don't just have a forgiving return policy – make sure it's highly visible!
If you go above and beyond the legal minimums, such as offering free online returns, highlight this clearly on your website. In store, have a copy of your returns policy displayed at the counter, and if a customer is buying a final-sale item, be sure to point that out in case they weren't aware.
3.  Have a privacy policy too
If you have an online retail site, you need a privacy policy. This details what you will (and won't) do with the data your customers give you. They want to be reassured that you're not going to sell on their email address and leave their inboxes flooded with spam, or do things like hand out information on their preferences for thongs vs. briefs to advertisers.
4.  Offer a secure payment system
Email addresses aren't the only data people get worried about sharing when they shop online. No one wants to end up the victim of fraud, so many customers will look for signs that your website's checkout is safe and secure before they fill in their card details.
If you take payments online, make sure you have an encrypted payment processing system, and display badges on your site to show it is protected. It's a good idea to consider offering PayPal as a payment option too, since so many customers already use and trust that brand.
5.  Allow, and encourage, reviews
For many customers, reviews play a significant role in their buying decisions. People will trust the opinions of others like them, more so than they will trust a company that at the end of the day is trying to get their money.
Note that this doesn't necessarily mean a negative review on a product is going to put anyone else off ever buying it – displaying only good reviews on your website can actually be more off-putting than anything else, since it seems suspicious. No brand gets it right 100% of the time.
Do everything you can to encourage reviews, from sending a follow-up email after the order has arrived prompting the customer to leave a rating, to offering incentives for their honest review. And whether you sell online or off, keep an eye on third-party review sites (Yelp, TrustPilot and so on) for comments about your brand. If there are negative comments, show that you're willing to work with customers to resolve things by leaving a public reply.
6.  Be accessible
Regardless of whether you're selling via the internet or not, your brand should definitely still be online! Set up social media accounts – especially if your brick-and-mortar boutique doesn't have a dedicated website – and remember to monitor them regularly so you can respond to customer inquiries promptly.
On your website, offer as many contact methods as you're able to – email, live chat, phone support etc. Show customers that you're easy to get in touch with and that, should they ever have an issue, they won't be kept waiting for help.
7.  Put a face to your brand
Or lots of faces! As I said earlier, people trust people, and may feel more comfortable handing their money over to someone they feel like they 'know', than to an anonymous corporate entity. Plus, people love supporting independent businesses and the real humans behind them!
So add your photo and the story of why you love lingerie to your About page. Sign off email newsletters, social media posts and customer support responses with your or the author's name. Perhaps even go one step further and make your employees a part of your marketing strategy, by sharing lingerie tips and product recommendations from individual members of your team.
There are plenty of ways to increase customer trust in your lingerie brand, and mostly it simply boils down to running your business in a transparent, friendly and helpful way.
Remember that it's far easier to get a previous customer to shop with you again, than it is to persuade someone to buy from you for the first time. So go out of your way to treat your customers well, and chances are they'll be back for more when the next season's trends roll around!
Source: Parfait.com