5 WAYS LINGERIE STORE OWNERS CAN SOURCE CONTENT FROM SOCIAL MEDIA FOLLOWERS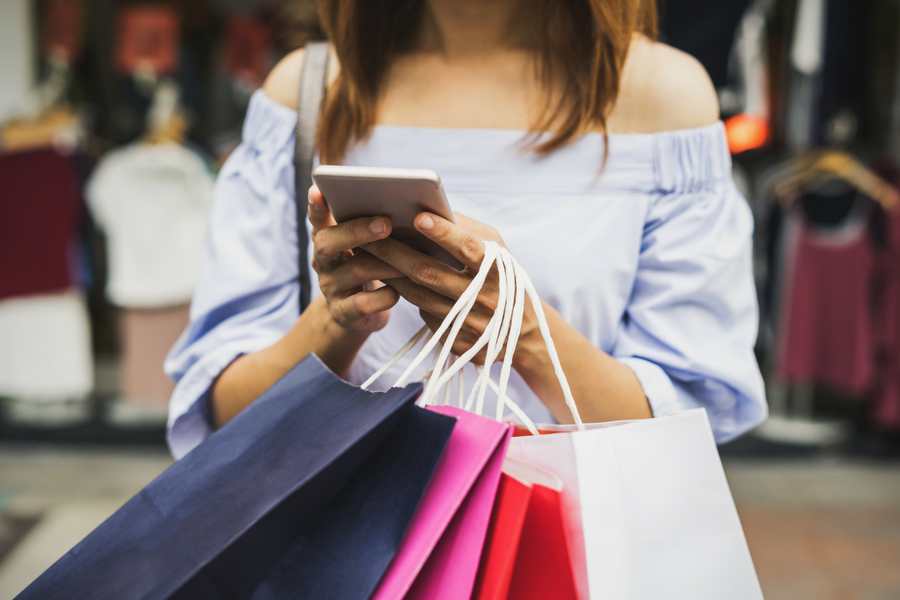 Creating a constant flow of quality social media content can be trying for lingerie store owners.
It's a good idea to have a stockpile of images so it's easier to create your social media content calendar. Pre-planning your content takes the stress out of creating original content each day – and that's just one reason why lingerie store owners should have a social media calendar.
However, if you're not having photoshoots regularly, you likely don't have a bank of images waiting to be published. But, today's digital age makes it easier than ever to source content right from social media users. Lingerie store owners can encourage user generated content (UGC) from bloggers, influencers and consumers.
WHAT IS USER GENERATED CONTENT?
User generated content is content – photos and videos – produced by your customers. User generated content can be high quality and exactly the type of content you'd create yourself. In fact, a ComScore study found that a brand's engagement increases by 28 percent when the brand uses a mix of UGC and professional content.
With the correct permissions in place, your lingerie business can use UGC for ads, social media, website photos, etc. There are agencies that specialize in connecting brands with consumers and/or influencers that can create UGC. This usually involves the brand paying a fee to the agency, as well as to the influencer for their work. However, lingerie store owners can source UGC from social media followers without using an agency.
How can lingerie store owners encourage user generated content?
Your lingerie business must incentivize UGC – whether the incentive is sharing the content, featuring the person in your newsletter or winning a giveaway. Incentivizing UGC also helps ensure you get quality entries. Many bloggers and influencers may create content in hopes to be featured on your account because this gets them exposure. However, they won't create content – or quality content – if they won't benefit.
Here's how lingerie store owners can encourage user generated content:
1.  CREATE A SPECIFIC HASHTAG.
Hashtags are an excellent way to find your social media followers' UGC. Create a unique hashtag and include it in your social media bios. You can also create hashtags for certain causes, seasons, events, etc. Users see these hashtags and use them when posting relevant photos. (It's also never a bad idea to put "#[your hashtag] to be featured" in your bio.
2.  HOLD A CONTEST.
Lingerie businesses can hold contests to receive UGC submissions. Be very clear in the type of content you're looking for, the deadline, the rules and the prize. You'll have one contest winner, but lots of quality brand photos at the end of the contest.
3.  CREATE A PHOTOBOOTH.
Don't think photobooth – think Instagram-worthy backdrop in your store. Create something in your store that makes shoppers want to snap a photo of it or in front of it. If you keep an eye on your hashtags, you'll start seeing UGC with that backdrop.
4.  ASK YOUR CUSTOMERS FOR CONTENT.
Why not just ask your lingerie store's customers for content? You could create a simple campaign around requesting UGC. Blast your campaign to your email list, social media followers and website visitors. Just be clear about the incentive and that you're requesting content for commercial use.
5.  OFFER FREE PRODUCTS.
Lingerie store owners can also encourage UGC by offering free products to bloggers and influencers. Be mindful that your free product may need to be of equal value to what an influencer would typically charge per social post.
Conclusion
It's essential to have a procedure and documentation in place when accepting user generated content. Lingerie store owners must be diligent in getting permission to use a photo or video for commercial use before publishing the content anywhere.
Source: Parfait.com