How a pair of stockings created one of SA's most successful luxury lingerie and swimwear distribution companies.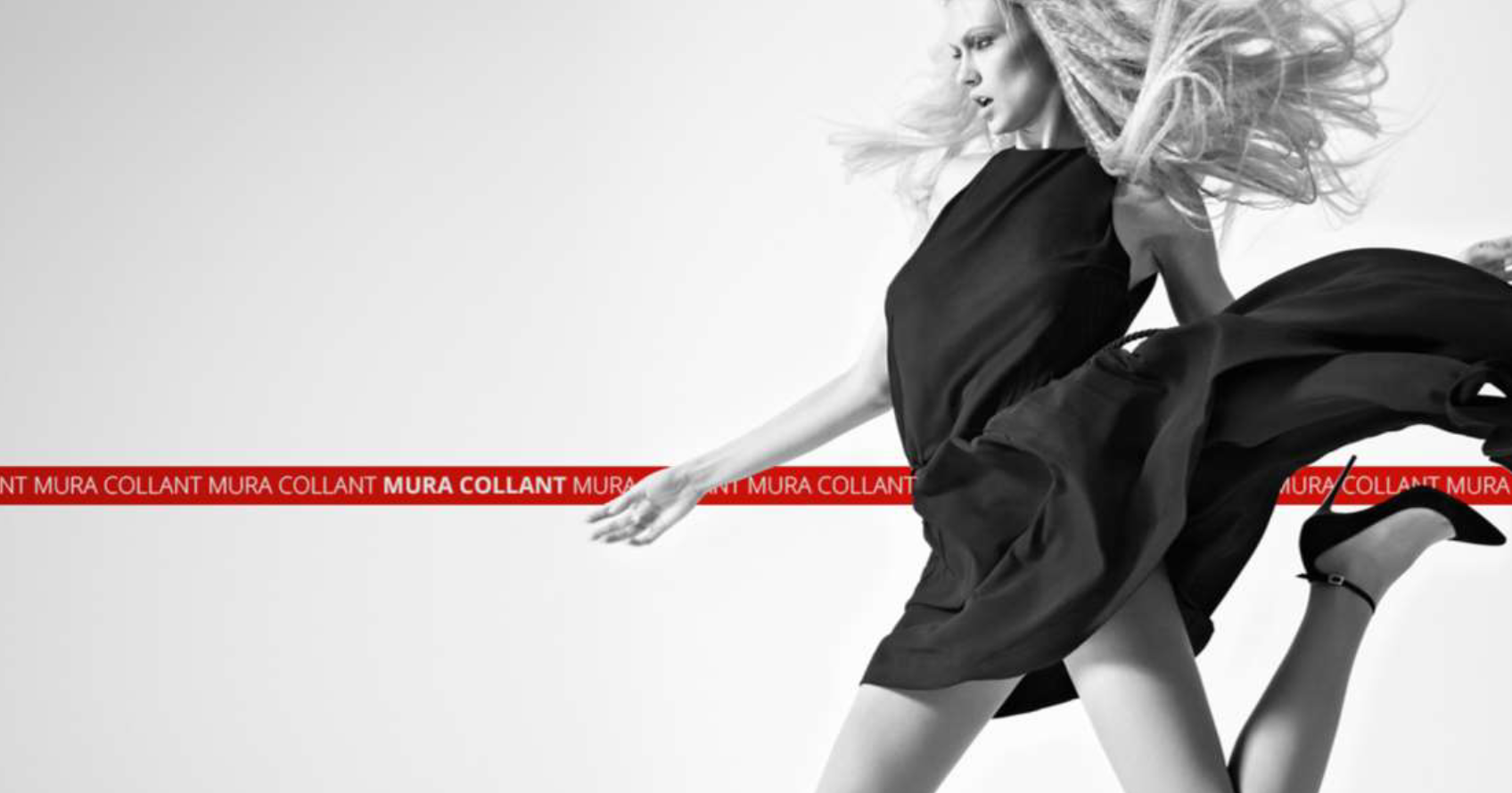 PDL Distributors return to their roots by offering the best of the basics, the new look, repackaged Mura Hosiery still made to the reputed and famed standards of Italian Excellence.
Started after noticing an absence of Heritage World lingerie brands in South Africa, Penny and Dimitri Parolis founded PDL Distributors in October 1993 and launched Mura Italian hosiery in South Africa.
Mura hosiery hails from Asola, a small town in the heart of a textile industry in Northern Italy.
"My Mother, Penny, and I had invested in a partnership and opened small shops in 1990, called the Sock Spot, selling bespoke socks, ties and hosiery. However, after noticing the high number of returns we received in local women's hosiery, we began investigating alternatives, and a chance meeting with a Belgium representative of Mura, began our journey." Comments Co-founder Dimitri Parolis.
After testing  a range of Mura Hoisery, compatible to the South African Consumer in their stores, The Sock Spot, Penny and her husband, Harry, flew to Italy, signed a contract and became the authorized and sole distributors of Mura hosiery in South Africa and hence, PDL Distributors was born.
In 1993, Penny and Dimitri, packed their bags and in the middle of Summer, went to Johannesburg and cold canvassed the shopping malls in Johannesburg and surrounds, to sell Mura to the retailers. They travelled the country, passionate in their quest to sell this fine Italian Mura Hoisery.
Jokes Penny, "There I was, in 35 degree heat in Durban in the middle of February, wearing Mura Hoisery, trying to sell hosiery to the biggest retailers in the country. We were so naïve, but our passion and perseverance has always been there and being the key to our growth.
Featuring a reinforced cotton gusset and handmade seamless detail in the toe, Mura hosiery is the epitome of Italian excellence and has been shaped and fitted to smooth and streamline your natural curves.  Mura articles come with "Ethical Products" standards and are made with strict labour control conditions.
One of their popular lines is a certified medium graduated compression hosiery line which is ideal to wear on long haul flights.
Their most memorable moment was sitting in the middle of Walnut Grove Restaurant in Sandton with patrons staring in awe of this man, Dimitri, confidently holding up a pair of pantyhose, demonstrating and explaining to their client the fine qualities and Italian excellence of Mura.
"We grew our business by believing," says Dimitri. "Every NO is one step closer to a YES."
Known by the Industry as the "Mother & Son who travelled the country selling pantyhose," their sheer passion and determination saw Mura succeed as the first brand of a progressive buildup of a portfolio of fine heritage brands of lingerie, swimwear, shapewear and hosiery in South Africa.