5 KEY RULES FOR SUCCESSFULLY MARKETING TO PLUS SIZE CUSTOMERS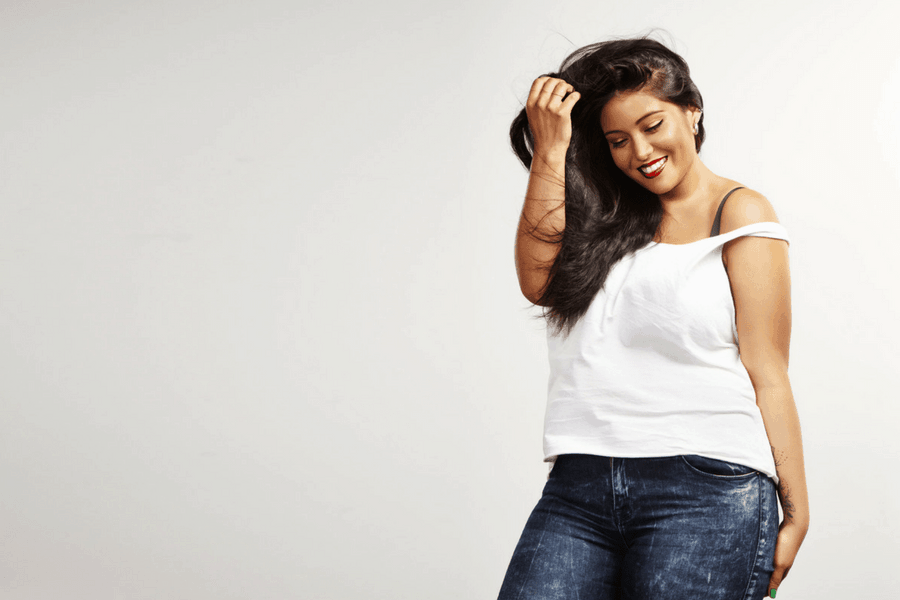 I've spent a lot of time over the past few months thinking and talking about how to market to plus-size customers.
I'm honestly thrilled to do so because for a long time no one even seemed interested in asking about what plus-size customers might really want to see from companies that served them.
The plus-size online shopping community was built on the back of activism and a political movement. It's important to remember that because many consumers have applied the same litmus test to companies they support. Ideals and attitudes matter just as much as producing fashionable lingerie and clothing.
To find out some other rules to follow to make sure your marketing resonates with the plus-size community, read on!
1.  Learn about the realities of life as a plus-size person.
Plus-size people aren't all the same, but learning a little more about life as a plus-size person will make you a better and more emphatic person and marketing designer. It's not that hard to do either! You can hang out on plus-size hashtags on Instagram or just read the articles that pop up on Longreads or the New York Times that involve plus-size issues.
2.  Respect your customers and their desires.
The plus-size community is diverse, so you probably won't be able to serve every plus-size person out there. Figure out who your customers are and what they specifically want. Do they want great suits or work pants that will last forever? Do they want trendy budget-friendly pieces? Do they want couture lingerie sets? Figure it out and serve your people – you don't have to be everything to everyone.
3.  Figure out what plus-size people really want to wear.
This is especially important when it comes to lingerie. Do customers want high waist briefs or bikini cut panties? What changes do you have to make to a trend to make it work on plus-size bodies? Many plus-size customers don't feel comfortable highlighting parts of their body that lingerie traditionally does, so finding out what your customers are comfortable with and want to wear is paramount to success.
4.  Hang out in plus-size spaces and listen.
Figure out what conversations are being had in the plus-size community – and remember that you don't have to join them. Silent reading, research, and observation are powerful marketing tools and can help you understand your customers on a deep level.
5.  Show models over a size 16.
The plus-size community thinks of itself as a multi-part community. Plus-size people up to a size 18 or so are well represented – Roxane Gay calls them "Lane Bryant fat". Once you get above a size 20, clothing and lingerie options drop off significantly. If you're marketing to the plus-size community make sure to hire a model that shows that! Look for models who represent the larger end of the plus-size range as well as the small end.
SOURCE: Parfait.com