HOW MUCH DO ONLINE RATINGS MATTER FOR YOUR LINGERIE STORE?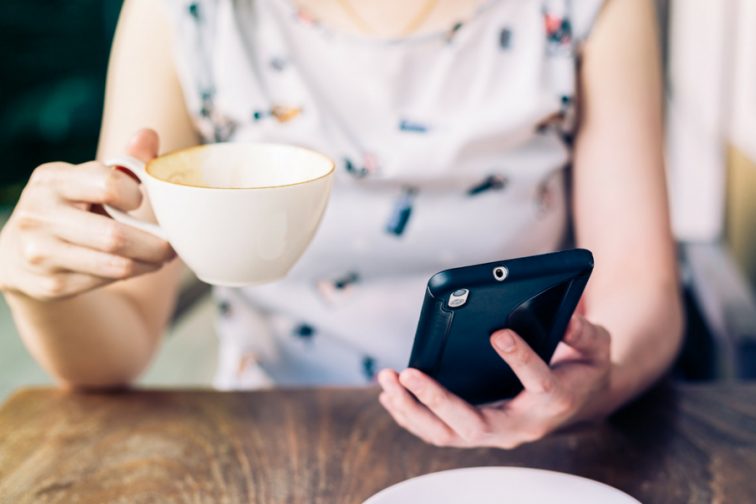 You've heard the hype – to get sales, you need stellar online ratings. But is there any truth in that rumor?
Are you putting too much emphasis on this feedback? And, crucially, would your efforts be put to better use elsewhere? If you're looking for answers, you've come to the right place. Let's take a look at the facts once and for all.
CUSTOMERS DO THEIR RESEARCH
Make no mistakes, the modern day consumer does their research. A massive 90% of customers read online ratings before they decide whether to buy a product online. Since anybody and everybody can submit reviews online, it means that the power is very much in the people's hands. If a customer is unhappy with the level of service you've given them, they are likely to write about it and let other people know. Everyone has a voice.
That's why it's hugely important that you take the time to consider what your customers are saying online. Since 84% of people trust online reviews as much as they do a personal recommendation, you could find that these reviews hold a lot more value than you give them credit for. They can sway people when it comes to what they look at online and what types of company they ultimately trust. It's that simple.
Of course, you can't control the feedback you get from customers. All you can do is try to offer the highest level of service and the best products. Should you find that you get negative reviews online, you should address them as soon as possible. Resolving these situations could turn a disgruntled customer into a brand advocate.  
REVIEWS DON'T ALWAYS EQUAL SALES
One of the major reasons that there's so much emphasis put on online ratings is that they can affect your ranking. The line of thought follows that, if you can get to the top of a search, you're certain to make more sales. But is that really the case? While it means that more customers may come across your products, there is little evidence to suggest that this affects their buying decisions as many assume it does.
In fact, new research from Stern School of Business at New York University found that high online rankings only have a 'casual effect' on what customers search. However, the same research found that the rankings don't necessarily affect what customers buy. So, while a review may encourage a customer to take a look at your lingerie store, there's little to suggest that the customer will actually make a purchase.
IT'S PART OF THE JOB – NOT THE WHOLE JOB!
Of course, getting someone to look at your lingerie store site is half the battle. While a review might not seal the deal, the point is that you've piqued their interest and got their attention. There's a lot to be said for that. What you do next is important. Now that you've got them through the door – figuratively speaking – you need to step up your game and give them a reason to buy one of your products.
Ensuring that you have a solid product line, i.e. the latest lingerie styles and up to date stock, is another element of this process. However, one thing that you mustn't overlook is that you need to have a user-friendly website. Ensuring that the customer can navigate the site and find the pieces that they need will go a long way toward making a sale. For that reason, you absolutely have to make sure that your site is easy to use.
Similarly, following up with customers that visit your site might lead to an eventual sale. For example, you could have them 'sign in' using an email address to start shopping or use a pop-up to ask them for their details. When they have left the site, the job is not over, you could reach out to them with deals and promotions. Touching base with them now and then could be the thing that makes a huge difference.
CONCLUSION
As with everything, getting that sale is about an entire process, not merely one element of it. If you remember that, you should find that creating a strategy is a straightforward part of your business. Reviews matter – there's no denying that fact. However, they are not the secret to getting more from your lingerie store. You need to improve all areas of your operations to get the most out of your business. 
Source: Parfait