LINGERIE STORE OWNERS: HERE'S HOW TO STAY UP TO DATE WITH LINGERIE TRENDS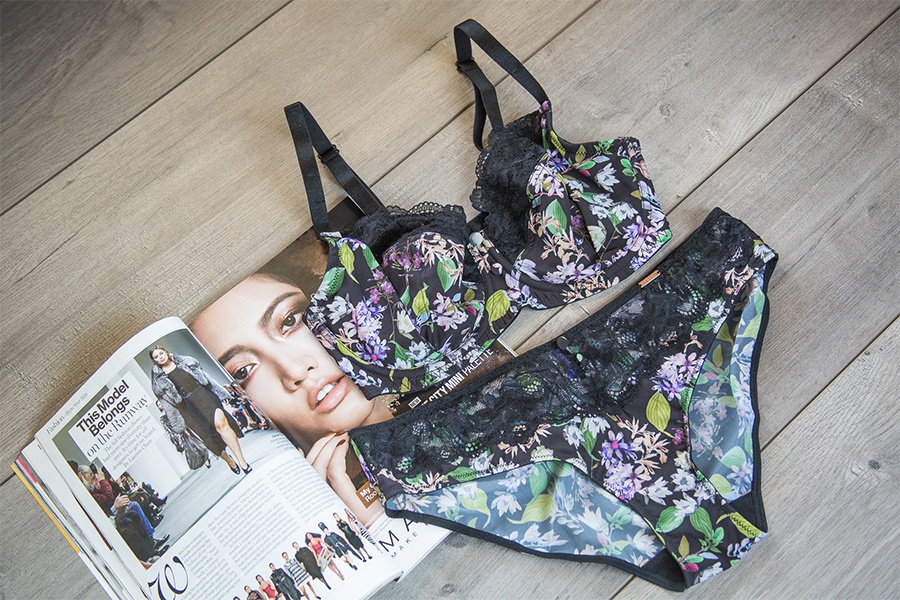 As a lingerie boutique owner, it's imperative you keep abreast of the latest trends in intimates.
It's not enough to simply stock products that you like the look of – to stay in business, you need to know what your customers are going to want to buy. And unlike with sizes, looking back at the styles have sold well for you in the past isn't always a good indicator of what you should be investing in.
Lingerie basics like plain t-shirt bras in black, white and beige don't change much, at least in the short term. When it comes to the fashion items however, there can be a huge variation from one season to the next. Prints, fabrics and shapes that were flying off the shelves six months ago might now be languishing on the sale rail, their appeal having worn away.
So how can you stay up to date with new and upcoming lingerie trends?
Attend Trade Shows
If you want to know what's going to be on trend next season, a trade show is the place to be. It's here that brands will typically show their upcoming collection for the first time, a full season before it's released.
Lingerie trade shows often also incorporate fashion shows, exhibitions and/or expert-led conferences covering new trends, all designed to help you make an informed decision about what to stock next.
The company Eurovet organises a number of popular lingerie trade shows worldwide including, amongst others, Curve New York, Curve Las Vegas and Salon International de la Lingerie in Paris. These are where you'll find all of the major lingerie brands exhibiting.
There are also a number of others shows to consider attending such as The Lingerie Selection in New York and Dessous London for luxury and indie brands, Supreme Body & Beach in Munich for primarily German brands, and The New International Lingerie Show and Altitude Intimates in Las Vegas for 'sexy' lingerie.
Read Trade Journals and Lingerie Blogs
Trade shows are arguably the best way to discover upcoming lingerie trends, but unless you have one happening on your doorstep, attending can require a significant investment. If you can't make it to a show for whatever reason, you will often find write-ups of them from industry-focussed publications such as Lingerie Insight, The Lingerie Journal, Lingerie Briefs and The Best of Intima. And they're free to read!
Lingerie blogs can also be a great resource for trend-hunting. The Lingerie Addict is the biggest lingerie blog on the internet by far, and reports on seasonal trends seen at industry trade shows as well as highlighting smaller, more niche trends as they happen.
Personal lingerie blogs are also a great place to read about small, handmade brands that often aren't featured by larger publications. If you want to stay one step ahead of the industry, keeping an eye on what's popular across these indie brands is a good idea because the most popular trends (such as elastic strapping) often start here and filter their way up into mainstream brands a few seasons later.
Hit the Shops
One last bit of advice to follow lingerie trends – get out there and see for yourself what other people are selling! Scout out other lingerie boutiques in your area as well as high-street stores selling lingerie, and pay them a visit. Take note of brands, colours and design elements that crop up regularly. (And also which keep appearing in the sale section – that's a clear hint it's not proving as popular with customers as the stores expected).
Of course, this method of trend research will only tell you what's popular right now. So it's not very helpful for forward planning. However, most lingerie brands will hold enough stock of their current collection that they can turn around a wholesale order for those designs nice and quickly.
Browsing other stores' lingerie ranges periodically is a good way to spot hot trends you might previously have missed, so that you can jump on them.
Content sourced from parfaitlingerie.com