BRAND AMBASSADORS 101: HERE'S WHAT YOU NEED TO KNOW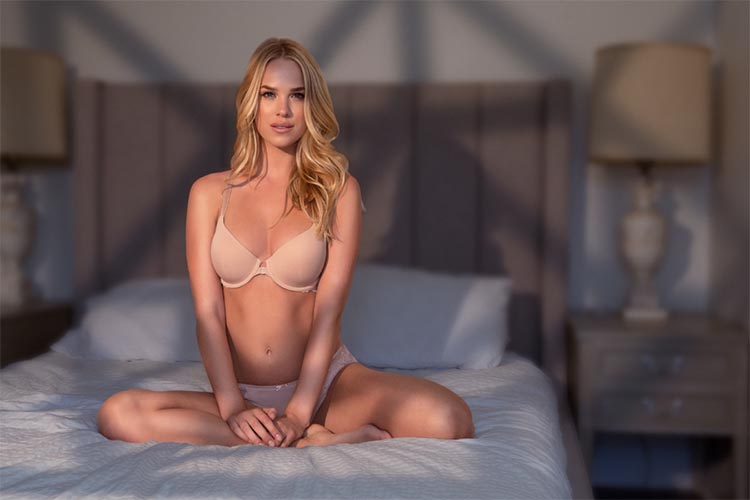 Marketing your lingerie store is the foundation of your success.
When you're trying to spread the word about your business, having an influential person on board could well be the answer. But what is a brand ambassador and where should you start?
Here's everything that you need to know:
WHAT IS A BRAND AMBASSADOR?
You might have heard the phrase before now but what does it mean? It's not just a buzzword – having a brand ambassador for your lingerie store could make all the difference to your business. In essence, this person is someone who can communicate your brand's message to a large audience.
The likelihood is that they will already have a following online – whether it's on social media or on their own site. Equally, you could find that they are a celebrity within your sector. Of course, before you choose the right person to promote your brand, you will need to do as much research as possible.
When you have a brand ambassador, they will promote your lingerie products and your brand online. These people already have influence, which means that they can help more customers to understand the ethos behind your brand. It's a winning idea.
HOW TO CHOOSE A BRAND AMBASSADOR
If you're ready to start working with a team of brand ambassadors, you might not know where to start. Since using online influencers is a relatively new marketing technique, you may find that there's a lack of information out there.
Luckily, you've come to the right place. Here are some tips to help you find the right ambassador for your lingerie store:
Do your research
Perhaps the most important thing you need to know is that research is key. When choosing people to represent your brand, you need to make sure that you're as thorough as possible. Treat this task the same way that you would if you were hiring someone new. You want to make sure that the person fits your brand values as closely as possible.
It's not merely looking at the posts that the person puts on their social channels; you should also take the time to look at their followers. Are they legitimate? Are they the type of customers you want for your store? Do they engage on social media? All of the above are questions that you have to consider.
Look for passionate people
Passion is everything. If you're looking for someone to shout about your lingerie store, you need to ensure that they have the drive. When you're conducting your research, look for individuals who show a real flair for creativity and passion. They should also be posting about the issues that matter to your brand and, crucially, your customers.
Make real connections
Next, comes the tricky part. You need to make a genuine connection with each brand ambassador. This job may be bigger than you think. Sending an email to a social media guru isn't going to cut it.
You need to introduce that person to your brand, explain what makes you different, and make sure that they are on board 100%. It could be worth inviting them to the store to have a chat or hosting an influencer event for them.  
Give your ambassadors tools
When you've got the right team on board, you need to make sure that they have all the tools that they need. It could be worth using an online brand ambassador program to share tools and marketing materials with them.
The graphics and images that they use will have a direct impact on the perception of your brand. Give them the highest quality materials so that they can promote your lingerie store well.
Offer something in return
Whether or not you pay your ambassadors is a tricky decision. If you choose not to do so, there's one thing that you need to keep in mind. You have to offer your brand ambassadors something in return. From exclusive offers to free merchandise, there are many things that you may want to give them. Take the time to consider your options here and make sure that your brand ambassadors have a reason to talk about you.  
Access the system regularly
The wonderful world of social media is ever-changing. Once your brand ambassador system is up and running, you might think that your job is done. Nothing could be further from the truth.
It's crucial that you continuously access this marketing technique and ensure that it's working well. Failing to do so is a real mistake. Keep track of the results your system brings you and evaluate whether it's worth your time and resources.
CONCLUSION
If you're looking for a fresh way to promote your business, working with brand ambassadors could be it. Using this advice – along with your own research into this intriguing area – you should have no problem starting out.