6 BUSINESS GUIDES LINGERIE STORE OWNERS SHOULD READ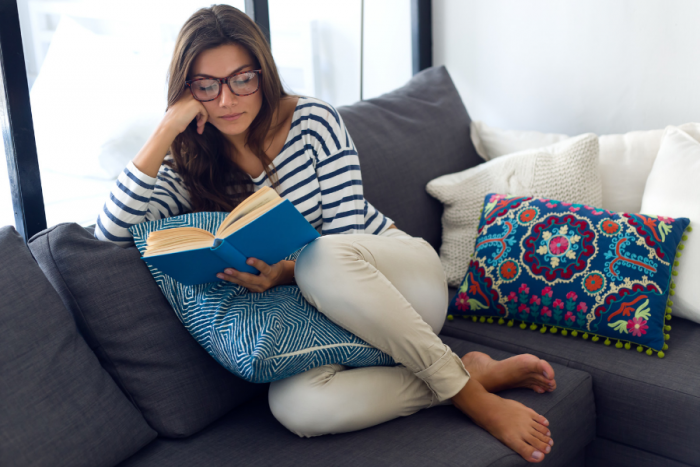 Do you take the time to educate yourself and learn more about the world of business?
When you're running a store, you may have a million things on your plate. With that in mind, it's natural that you hardly have a spare minute to focus on yourself. But you should. If you want to lead your business to great success, you need to have the best tools.
Here are some of the must-read books that will help you along the way:
1.  The Lean Startup by Eric Ries
Whether you're new to owning your lingerie store or a seasoned pro, 'The Lean Startup; may just offer you some invaluable help along the way. The book is basically the bible for new business owners as it is packed with time and money-saving advice. During the course of the guide, you will learn all about Ries' Lean Startup methodology. The theory guides many modern-day business owners and could help you start making better and more profitable decisions in the long-run. Give it a go.
2.  Jab, Jab, Jab, Right Hook by Gary Vaynerchuk
Written by New York Times Bestseller, Gary Vaynerchuk, this book is the ideal introductory guide to the world of social media marketing. When you're running a lingerie store, there's no way you can get around this aspect of your promotions. Creating a presence online will surely be essential to your business plan. The guide starts with some of the basics from how to create a social media marketing strategy to what platforms are most effective.
3.  Lead with a Story by Paul Smith
Marketing is all about stories. It's true. Behind every PR push, advertising campaign, and social media strategy, there's one thing that you will always find. The narrative. When people follow the story of your lingerie store, they unconsciously start to invest in it. They just can't help themselves. However, establishing your brand narrative and getting it right can be easier said than done. Within this book, Paul Smith helps the reader to understand what makes a relatable and engaging story – and what does not!
4.  The Goal by Eliyahu Goldratt
Managing the day-to-day operations of your lingerie store is a difficult feat. If you're completely new to this world, you might want to read 'The Goal' to give you some much-needed support. The idea of this book is that it simplifies the things that many business owners find difficult. With that in mind, it puts forward the Theory of Constraints, which you may use to help inform your operational services. Having this book to refer back to whenever you need could be a huge help.
5.  Convert by Ben Hunt
Should you have an e-commerce store as well as a brick and mortar site, you have to read 'Convert' by Ben Hunt. This particular book goes deep when it comes to marketing your online store and getting people to buy from you online. As the name suggests, it's all about converting views into sales. Of course, that's often easier said than done. However, this guide could offer you some of the baseline tools that will help you succeed.\
6.  Switch by Chip and Dan Heath
Do you need to make some changes when it comes to your business? If you're ready to switch things up, you can't go wrong with this book. The co-author brothers explain how the world of business works through an enlightening metaphor. Your business is an elephant and you, as the owner, are merely riding it. Through the course of the guide, you will learn why it's so hard to control the elephant but that you can get it right in the end. If you're looking for a way to effect meaningful change within your business, you might have found the most inspiring book.
SOURCE: Parfait.com