4 REASONS WHY YOU SHOULD OFFER FREE BRA FITTINGS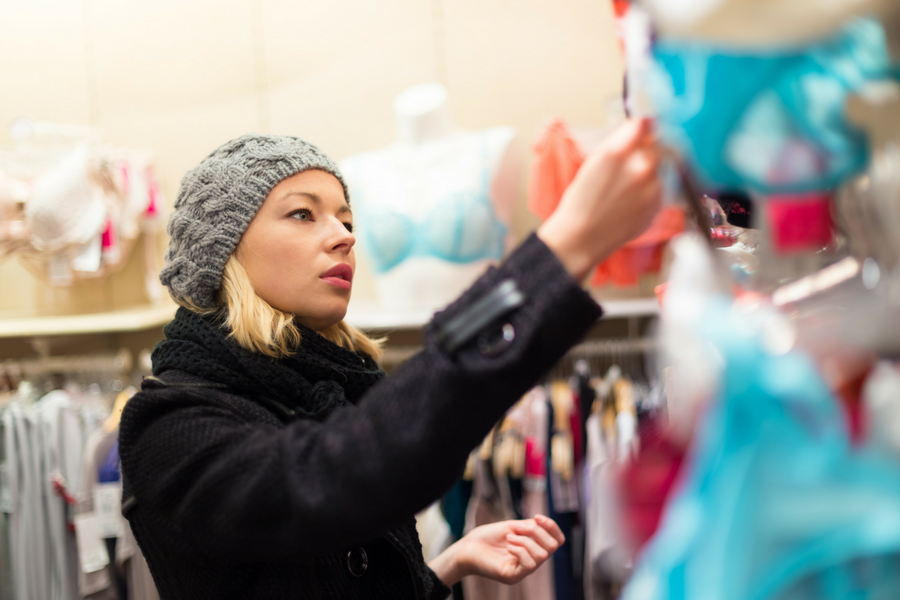 Many lingerie store owners ask themselves the same question: "Should I offer free bra fittings?"
The argument against offering complimentary fittings is that the fitting takes time and expertise. You or another lingerie associate must assist the potential customer with a fitting, even though it's possible she'll leave empty-handed.
It's understandable why offering free bra fittings can seem like a gamble and, perhaps, poor use of your resources. However, lingerie store owners can reap numerous benefits from providing free bra fittings.
Here are four reasons to consider offering free bra fittings at your lingerie business:
1.  Your competitors likely offer free bra fittings.
It's likely your local competitors already offer complimentary bra fittings. So, providing free fittings may not differentiate you from the competition, but it levels you with the competition.
A customer who's never been to your lingerie store may choose to shop with a competitor who offers free fittings. She's never experienced your lingerie business, therefore, she doesn't know the additional value you can provide her. So, she may opt for immediate value (aka, a free bra fitting) at another lingerie boutique.
2.  Free fittings motivate your customer to buy from you.
No customer truly wants to shop around for the right bra. Ideally, she'd prefer to find a bra that fits well at an excellent price the first place she goes. By offering a free bra fitting, you could likely be her first and last stop on her bra shopping excursion.
The bra fitting allows you to help your customer find that perfect fit. Your willingness to bring her various styles, paired with excellent customer service, makes bra shopping easy. Unless she simply can't find a bra she likes at your store, she'll likely make a purchase after her fitting.
3.  Free fittings provide value to your customer.
Customers want something in return for shopping at your lingerie business. When a customer sees the value in shopping with you, she becomes a loyal shopper. And, increasing customer retention by just five percent can boost profits from 25 to 95 percent.
Bra fittings provide layers of value and benefits to your customers. It comes with no strings attached. You're giving your customer something for free, but you're also educating her. You can show her how a bra should fit and point out the signs of an ill-fitting bra. You can get her in a bra that's truly her size, so she sees the value in the bra fitting for herself. You can educate her on the best bra style for her desired shape or appearance.
Knowledge is empowerment. Taking time to educate your customer so she looks and feels her best provides value to her. That type of value and service keeps customers coming back and encourages referrals.
4.  Free fittings can encourage more foot traffic.
Another reason to offer free bra fittings is to increase foot traffic. Think of free bra fittings as a marketing strategy. You offer a freebie to entice customers to visit your store because you know they will likely make a purchase once they've had the fitting.
Women typically don't get bra fittings for fun. Instead, women opt for a bra fitting when it's time to buy new bras. Offering a free fitting is a way to get the woman in your store who's ready to buy her next bra.
Free bra fittings are an excellent way to compete with local lingerie businesses. However, you'll have the opportunity to differentiate yourself from the competition once the customer steps into your store. And, that difference will likely lead to her leaving your lingerie store with a new bra.
Source: Parfait